"Better than Anything" is our slogan, and that is what our goal is.
Filthy Clean focuses on construction clean-up, commercial, custom homes, retail, new or remodels, commercial, health industry , hospitality and much more
Filthy clean counts with a well diversified management team to assist your business 24/7 through the state of Florida. Highly experienced managers and supervisors are always looking forward to satisfy your cleaning needs. Filthy Clean will respond promptly to your needs and concerns! Communication is the paramount in service excellence. We provide regular communication, keeping you completely informed about the maintenance of your building or location.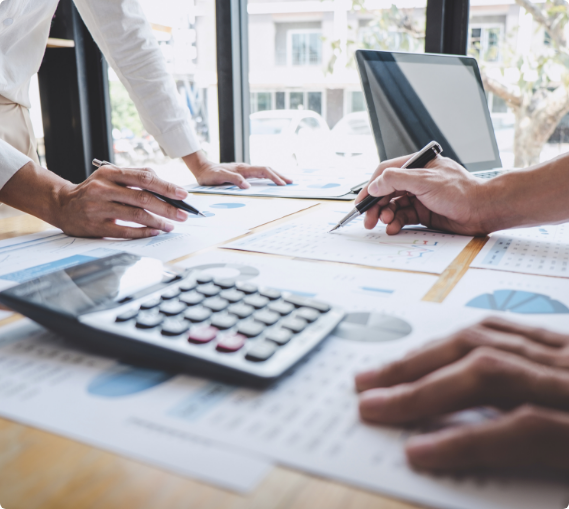 Customer questions and concerns are given prompt attention, both by customer service representatives and the on-site staff.
Full Post-
Construction
and Janitorial
Services
"Better than Anything"! We Focus on the needs of Construction, Retail, Commercial and Health industry. Filthy Clean is WMBE for the state of Florida.
Filthy Clean Cleaning understands the importance of cleaning service during construction procedures, therefore we offer different services to meet all construction phases; under construction / rough cleaning / final cleaning and touch-up service.
No matter if it's front or back of the house cleaning, our company is "diversified" to specialize in a variety of Cleaning Services. Filthy Clean believes that buildings and offices should reflect the quality of our company – no matter how small or large. Filth Clean believes that your location should be clean, fresh and Healthy… The overall appearance should be to your satisfaction right from the start. You will notice our performance the first day of our service and the personal care that our employees provide.
The companies that we provide service to have found that Filthy Clean Cleaning Services, LLC's reliably enhances the excellent company image and the comfort levels they have worked hard to obtain. With our uniformed, insured, courteous, trained staff of professionals you will never be hesitant to bring your two most important assets – your customers and employees in your work environment. You will have the confidence that the janitorial, cleaning or construction clean-up services we provide to your location keeps it in top-notch condition. We advise you from the beginning what it takes to maintain the premises according to your cleaning needs.
Our staff and management are knowledgeable and work efficiently to exceed your expectations. We work with you to customize a plan to maintain your facility, office or home so that there is no guessing about what cleaning services we provide and what you can expect. We will accommodate your work schedule by being available, seven days a week.
You can schedule our service staff to arrive daily, several times weekly, weekly, bi-monthly or monthly. It's up to you! We provide janitorial and construction cleaning services to buildings, locations and homes that range in size from 1,000 to 1,000.000 square feet.
We are members of The Blue Book and additional websites and information is located below.
FilthyCleanCleaning.thebluebook.com
DUNS Number: 154169382
Our office is located at:
6839 Narcoossee Road
Suite 40 Orlando, FL 32822
Phone: 407-737-0777
Fax: 407-275-1307
estimates@filthy-clean.com
Our Services Commercial Cleaning
Quality Construction Clean-up, Office Cleaning, rough and final cleaning, window washing, hard floor scrub and wax, Carpet cleaning, high dusting, kitchen degreasing, sanitation, power washing
One-time, weekly, or monthly service available day time, nights or weekends are our specialty

We can conveniently supply you with most janitorial products.
We specialize in office, new construction clean-up and move-out / move-in cleaning, using the latest and safest products available on the market today, can liners can be included with your commercial cleaning. For instance:
This leaves you with the peace of mind that your site will be appropriately stocked with these items for use by guests and employees. No need to be embarrassed or inconvenienced by having necessary supplies not stocked. Our rates are competitive for these items and there is no delivery charge to you.
Filthy Clean is ready to clean your construction site or office just let us know what you want.
Our Services
Strategic Account
We can handle it! You will be satisfied! 
Examples of services
Organizations We Are Proud To Be A Part Of
Our Portfolio
Commercial Cleaning
Consultation
To receive your no obligation customized quote simply
fill out this form indicating your project information.
Better than Anything
Our team
Filthy Clean provides reliable employees and works with community programs and in conjunction with a local based company that assists people with all types of disabilities and rehabilitation.
Helping them to become independent and successful doing a job they can be proud of and quality you can count on. We are helping people without disabilities to learn to work with those that do developing a diverse team to handle your needs. Our team is very dedicated to ensuring that the services completed are "Better than Anything". Teamwork and Pride in yourwork are the most important keys to success, and being "Better than Anything" is the concept behind everything we do.
We would like the opportunity to show you how Filthy Clean can give you peace of mind, knowing that the job will be handled by professionals that want you to be happy and clean.